We supply and fit a range of carefully selected blinds, we supply and install roller blinds, vertical blinds, venetian blinds, roman blinds, duette blinds, solar blinds and wood blinds. We are very selective when making any additions to our range ensuring the highest quality of materials and installation. Some of our products are displayed below, along with tips from Douglas.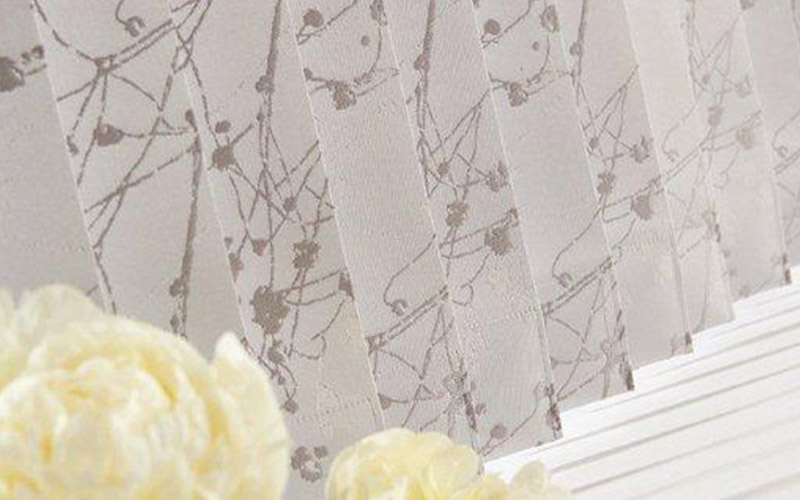 Vertical Blinds
A very flexible shading option as the louvres rotate 180 degrees and open and close like curtains. Prints, plains, textures, and combination mixes are available in a vast array of colours, and smooth running headrails come in a choice of colours. Vertical blinds are light and easy to operate on very large windows.
Roman Blinds
Roman blinds are made with a no-sewing process. Lining is laminated onto the material giving it more body. This process produces exact crisp folds. Most of the Roller Blind fabrics can be made as Romans, as can your own material.
Wooden Blinds
Wooden blinds have been around for some time now, and have risen in popularity in line with the more contemporary room styles and the use of wooden floors. Wooden blinds complement these features perfectly. Wood blinds are available in many grains and stains – I find that the 50mm wide slat shows off these best.
Duette Blinds
These shades are a honeycombe construction which softly filter light and insulate your home. Model options include a version which draws from the bottom up to the top allowing you to screen off the street, but leaving open the sky view.
Roller Blinds
This most popular blind has fabrics with coatings to reduce pollen, bacteria, mold and mildew. Blackouts and high perfomance fabrics help control light, heat, and privacy. Stylish cassettes can conceal the roller tube, with many finishing touches to personalise the blind.
Vision Blinds
An innovative new style that features two layers of translucent and opaque horizontal striped fabrics. The front layer moves over the back layer allowing the stripes to glide between each other creating an open an closed effect. A single control is used to slide the woven stripes past each other, and to fully raise and lower the blind.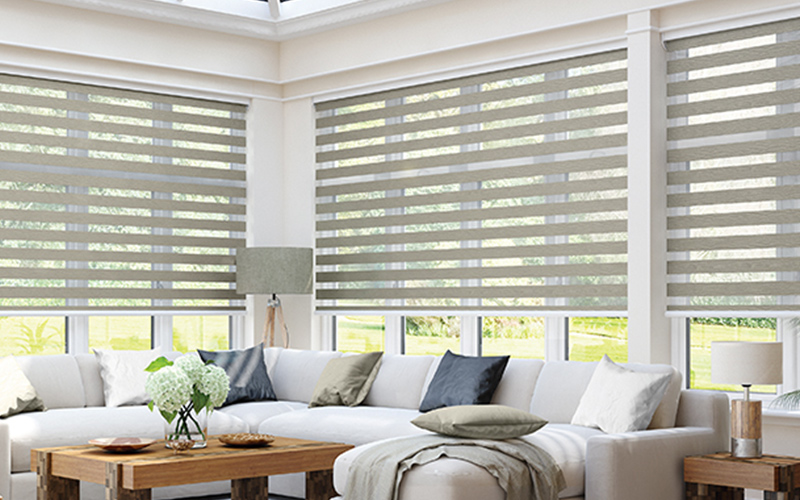 Venetian Blinds
Venetian blinds provide the ultimate in light control. The popular 25mm slat comes in many colours and special finishes. Heavy duty 35 and 50mm slatting gives a more traditional finish.
Perfect Fit Framed Blinds
These are designed with frames to clip onto most UPVC windows and doors that have a rubber bead, without the need to use screws.  This cleverly designed product looks like it has been built in by the window manufacturer.
Visage Blinds
Visage is a fabric blind made with soft slats that appear to "float" between two layers of voile like material. The slats can be angled to control light, and the blind raises and lowers as a roller blind.